What's Your Home Worth?

Get a free comparative market analysis of your home's worth sent to you with no obligations.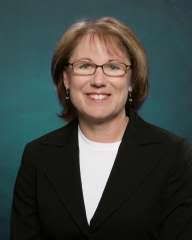 Welcome!
Click on the 'Featured Properties' Link on the Right to See All My Current Listings.

Kim Childs is committed to being the best in real estate. Her motto is "I Bring Home Results," a metaphor for the hard work and dedication she shows with every real estate transaction she enters into. Kim combines Integrity, Service, and Ingenuity, enabling her to serve her clients in a way the competition simply cannot. Her previous work as a CPA for 20 years enables Kim to offer her clients superior project management and analytical skills. Partly in due to this training she can "think outside the box" in terms of problem solving for her clients. Kim's fun personality, yet professional demeanor, endear her to her clients.

As one of her clients said in a testimonial letter,
"Hire Kim . . . She's Worth It!"
Voted the "Most Innovative Real Estate Company" by Inman News, Keller Williams® Realty takes a different approach, one that is built on personal touches, a professional approach and positive results.
Please Try
These Services to Make Your Journey to a New Home More Enjoyable!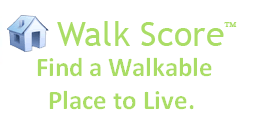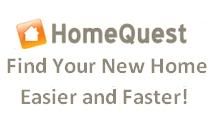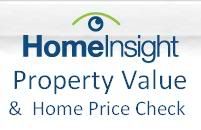 Why Live in the Portland Metro Area?
No 25, "World's Most Livable Cities" - 2008 (one of only two us cities listed) - Monacle (UK-based magazine)
No 2, "Top 25 Green Cities in America" - 2008 - Country Home
No 5, "America's 10 Cleanest Cities" - 2008 - Forbes.com
No 1, "Greenest Cities in America" - 2008 - Popular Science
Top 10 Cities to Beat / "Portland Leader of the New Urbanism - 2008 Business Week

No 5, "Top Cities for Architecture and Design" - Independent survey conducted by New York based RMJM Hillier and co.

In November 2006, Frommer's picked Portland as one of the Top Ten Destinations to travel to in the world.
Environmental awareness is part of life in Portland. That awareness and an active citizen population earned us the title #1 Green City in a recent study by SustainLane, an online resource for sustainability. Portland is also #3 in a recent report by Earth Day Network.
Portland was recently highlighted as a top food travel destination in the New York Times.
Portland was named one of the Top 15 Cities for Creative Types by Fast Company.
Intel and the Personal Telco Project are making Portland one of the most wireless cities in the world. Portland is one of four 'Digital Communities' in the United States.
Enjoy the great outdoors in a city that keeps its green spaces green. Portland appeared in the top ten list of Outside Magazine's 18 New American Dream Towns.
Portland scored the number one spot as America's Most Vegetarian-Friendly Large City.
Portland placed #9 on the list of most literate cities in America in a study at the University of Wisconsin Whitewater.
Bicycling Magazine called bike-friendly Portland the #1 "Best City for Bicycling" in North America.
Lewis & Clark College placed second in the annual Bike Commute Challenge.
Travel + Leisure magazine readers say Portland is one of America's favorite cities, ranking high in areas like transportation, cleanliness and quality of life.
The Utne Reader has called Portland the #2 "Most Enlightened Town" in America.
Number 1 "Urban Destination for Summer Travel in the United States, and number 1 for "Ease of Getting Around", according to Travel + Leisure readers (2003)
"This gateway to Oregon's wine country is a wine destination in its own right." - Food & Wine magazine (2003)
Number 4 "Top 10 Walking Cities", according to the American Podiatric Medical Association (2005)
"Best running town" and home of the "Best urban running trail: the Leif Erickson Trail." - Runner's World (2003)
North America's "Best Big City." - Money magazine (2002)
America's Cleanest City, Readers Digest (2005)
North America's Number 1 cycling city. - Bicycling magazine (2001)
Number 2 best places to live in the United States. - Money magazine (2001)